Award-Winning Painting Contracting for Dallas, Oregon
Star Painting LLC's team of highly-experienced painters are skilled at helping Dallas, Oregon homeowners upgrade the homes with premium interior and exterior painting.
What's the right way when it comes to interior and exterior house painting? To us, the right way to paint means taking care of the details other painting contractors in Dallas, OR overlook. As Part of Star Builders LLC, we understand the entire process of home construction, which means we know how to conduct a painting project that fits perfectly into the bigger picture of your house's maintenance.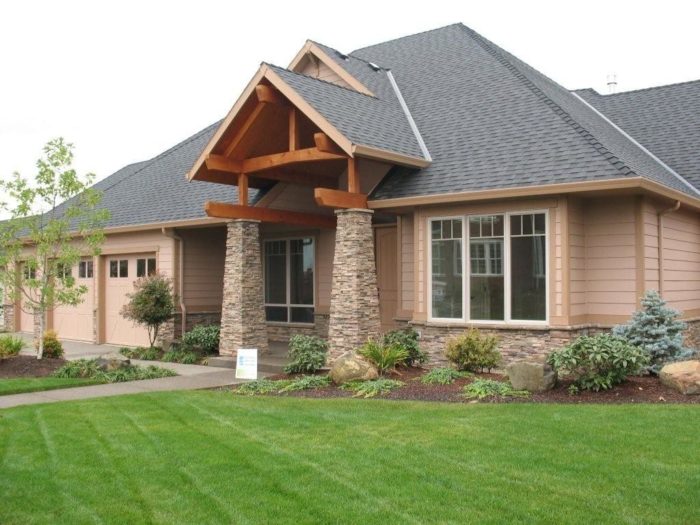 ---
Prep, prime, perfect
Prepping surfaces, applying primers that are appropriate for the surface material, matching colors to existing elements, and making sure that our customers are happy with the time frame and cost of the house painting project.
Our long list of local and industry awards weren't earned by 'getting by' with mediocre service. Our team is dedicated to asking questions if something doesn't seem right, double-checking the plans for each individual project, and ensuring that the homeowners fully understand the painting process before getting started.
---
Our Painting Contractor work Provides:
Exterior Painting
Interior Painting
Residential Painting
Commercial Painting
Retirement Homes
Tenant Improvements
Unit Refreshes
Retail
Doors, Millwork, and Cabinetry
Decks, Fences, and Pergolas
---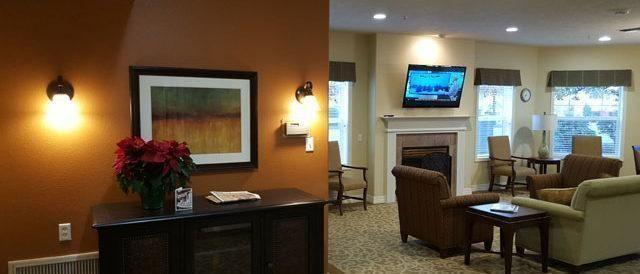 Why hire a professional painting contractor?
It's true that you don't need special skills to add a new coat of paint to a room. And you could even paint the exterior of your home without professional help.
But, for many homeowners, the decision to work with a painting contractor is a matter of time and energy.
---
The benefits of working with a painting contractor:
Time-savings
Thorough surface prep
Higher attention to detail
Scaffolds and other commercial equipment that make the job safer
Licensed, insured work
Leaving the hard work to the pros
Professional quality and longer-lasting results
Clean-up services included
---
If the paint on your home was applied prior to 1979, it may contain lead. Star Painting is OSHA and lead-based paint certified, and can remove and dispose of toxic paint safely.
---
How do we do exterior paint better:
Our professional painters move furniture or cover it with protective sheeting
Apply drop cloths to flooring
Choose paint brands that offer low-VOC options
Thoroughly prep and clean surfaces
Ask your permission to remove fixtures in order to paint underneath them
Do our best to mitigate vapors
Apply paint evenly and correct any inconsistencies in color, texture, or coat thickness
Leave leftover paint for any touch-ups you may need to do in the future
Anticipate your questions about scheduling, dry time, and any other concerns
---
Which Exterior Paints are Suitable for the Climate in Dallas, Oregon?
Many paint manufacturers offer paint formulas that are made for rainy environments. Star Painting chooses paints from Rodda and Sherwin-Williams who both offer "superior exterior" paints that can even be applied while it's raining.
Sherwin-Wiliams offers a paint called Resilience which is formulated with Moisture Guard technology. With this paint, exteriors are protected from moisture within two hours rather than the usual four that other latex paints require. Learn more about options for exterior paint that stands up to the moist conditions of the Pacific Northwest.
---
Do I need to choose different colors for the fascia, trim, and soffits?
Do you want your eaves and trim to look distinct from the rest of the siding or consistent?
A great way to find out how the exterior of your home should look is to consider other homes nearby. Many homeowners like their house trim to "pop", so they choose a darker color for the siding, and a white or light color for the window frames and eaves.
At our showroom, The Tile Gallery, you can look at some of the homes we've painted in the area as well as browse materials for future home projects.
---
What interior paints does Star Painting use?
Star Painting works with high-grade commercial paints from Oregon locals, Rodda Paint, and well-known paint experts Sherwin-Williams. Based on the specifics of your project, we choose paints that work best for the environment and material it will be applied to.
---
For a Professional House Painting Contractor in Dallas, Oregon, Call Star Painting today
---