Dedicated Painters, Painless Upgrades
From the first phone call to the final walk through, Star Painting LLC involves you in the process.
Our reputation as award-winning home builders is evident in our commitment to customer care, project management, and methodology.
Star Painting's Keizer clients know that we're committed to going above and beyond in everything we do.
Even the smallest paint jobs are no exception.
Our in-house painters know that there's more to painting than just picking out nice colors.
And we'll help you learn what you need to know without making the process overwhelming.
---
Star Painting is built on a relationship of trust. We improve the client-contractor relationship by educating our clients along the way; stopping what we're doing and explaining the process gives clients more power and creates a bridge, bringing them into the mix.
---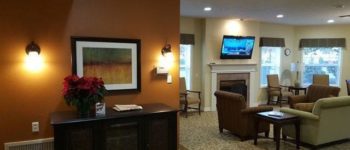 Relationships are at the core of every Star Painting project
With more than just painting, we make your next home or facility upgrade project a breeze. And by the end, you'll have more than newly painted surfaces, you'll have a partner in the business.
As a painting contractor, we believe that delivering a great product is just as important as developing great relationships with our customers. In fact, the two work in tandem.
---
Painting Done Perfectly
Like any professional, our painters can't stand to paint an imperfect surface. We take care to clean, sand, repair, and prime surfaces prior to applying coatings.
By removing fixtures, covering furnishings, and preparing surfaces, you end up with a better-looking, longer-lasting product. And we wouldn't want it any other way.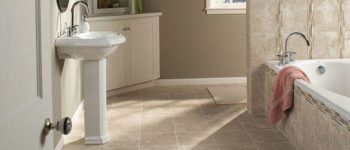 ---
---
Our Painting Contractor Services
A variety of paint colors and formulas are available, and we will help you make informed decisions before getting started.
---
Commercial Painting Contractor Services
Retail
Hospitality
Senior Living Homes
Apartment Homes
Tenant Improvement Projects
Unit Refreshes
New Construction
Specialty Accent Colors
Custom Paint Schemes
Dry Rot Repair
Siding and Soffit Replacement
Lead Paint Removal
---
Residential Painting Contractor Services
Drywall Repair and Touch-ups
Dry Rot Repair
Siding and Soffit Replacement
Lead Paint Removal
Wallpaper Removal
Consultation and Design Services by Request
Oil, Acrylic, and Latex Paint Options
Overspray Protection
Cabinetry
Sherwin-Williams and Rodda Paint
---
Interior Paint
Optional Color Consultation and Design Services
Color Matching
Cabinet Sanding and Staining
Paint Removal
Wallpaper Removal
Drywall Repair
Texturing
Faux-Finish
Doors, Trim, Stairways
---
Exterior Paint
Remodels
Power Washing
Scraping and Sanding
Surface Repair
Surface Preparation
Primer, Paint, and Final Coat
Siding and Soffits
Decks and Balconies
Staining and Sealing
Stucco, Metal, Hardy Plank
---
Take the pain out of painting. Contact our house painters in Keizer, Oregon today.
Feel free to stop by our showroom in Keizer where you can conveniently browse paint swatches, inspiration photos, and displays. Our painting contractors do more than just paint. We improve the quality of living in and around your home.
---