Expect More from Your House Painter
What does it mean to get better quality house painting?
For Star Painting LLC's house painters, it's not just the paint itself.
It's a collaborative effort between the client, the company that provides it, and the house painters in Salem, OR who apply it.
---
When you work with us, expect paint imperfections not just to be fixed, but prevented.
---
Our house painters are professionals in their field who are continually building on their skills and experience.
---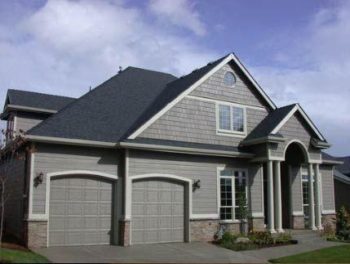 Be part of the painting process
Without our client's input, we run the risk of not meeting their expectations.
That's why we take the time up front to consult with them about their needs and to help them fill in the gaps.
If our painters have a clear understanding of a project before the rollers even hit the paint, then we avoid budget and scheduling setbacks altogether.
---
Not sure if we do the kind of home painting you're looking for?
Our residential painting services include:

House Painting for Single and Multi-Family Homes
Decks
Fences
Pergolas
Exterior trim, soffits, siding
Doors, trim, handrails, kickplates, ceiling pipes
Millwork
Cabinetry
Color Consultation
Drywall Repair and Texturing
Wallpaper Removal
High-Pressure Washing
Preparation – Scrape, Sand, Patch, Caulk, and Prime
---

House painters who value their work

Star Painting LLC is an employee-based company where quality is built-in. We focus on taking care of our employees and they, in turn, take care of our clients. Whether you're in need of large or small scale exterior or interior paint, we manage each project professionally so you can count on superior results.

---

Learn how our indoor painting process considers the details

Not all house painters think about protecting their client's belongings from overspray and paint drips. They also don't take the time to remove things like light fixtures and electrical panels prior to painting.
At Star Painting, we believe these details are just as important as using the right colors in the right places.
Here's how we do more than your average house painter:
Move furniture or cover with protective sheeting
Repair damaged drywall
Protect carpet and floors from overspray
Are certified to test for and remove lead-based paint in homes built before 1979
clean, dry, and prime surfaces prior to painting
Apply paint underneath fixtures and panels
Paint and safety techniques meet OSHA standards
Restore existing cabinetry
Paint new cabinetry
Correct flaws of inconsistencies in shade
Are happy to leave you with small amounts of leftover paint for future touch-ups
Keep clients informed on timelines, scheduling, and what tasks will be done each day
---
Types of Paint we offer:
Sherwin-Williams and Rodda
Latex
---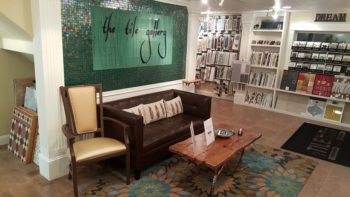 Need Home Painting Ideas? Visit Our Salem Showroom – The Tile Gallery
There's an inherent advantage to choosing Star Painting for your next house painting project. Our services are all under one roof.
For our clients, that means not having to make multiple trips to paint suppliers, home improvement stores, hardware stores, and design centers.

---
Full-Service Planning and Design Assistance
By offering everything, our clients have the freedom to choose how involved they are.
Some come with designs and colors in-hand, others come with no ideas at all – just an urgent need for an upgrade.
Talk to us about how we can help you bring lasting color to your home.
Our showroom includes hundreds of swatches and inspiration photos to browse through as well as assistants who can help guide you through the process.
---
Whatever your painting needs are, we look forward to working with you!
---
Star Painting LLC also offers House Painter services in:
Keizer, OR and Dallas, OR