House Painters who Bring New Life to Your Dallas, Oregon Home
Painting a house can be an exciting prospect. And if done by the right team, the end result can be like getting a brand new house.
With Star Painting, LLC, your house will not only look like new, it will stand up against wind, rain, and heat better and longer.
How does our house paint perform better?
We work with only the highest grade paints formulated for the Northwest environment. And our application techniques are thorough. Our painters sand, scrape, prep, and prime surfaces before the final color is applied.
Star Painting is also committed to complete customer satisfaction. And, to us, that means taking the time to discuss each Dallas, Oregon homeowner's needs, expectations, and budget requirements.
Professional house painting in Dallas, OR is a collaborative effort between you, your project manager, and the house painters themselves.
It's a collaborative effort between the client, the company that provides it, and the painters who make it all come together.
---
Our house painters don't just fix paint imperfections, they prevent them by planning, prepping, and paining according to precise standards.
---
Bold, subdued, historic, or contrasting – we help you choose the paint that's right for your house and Dallas, Oregon neighborhood.
---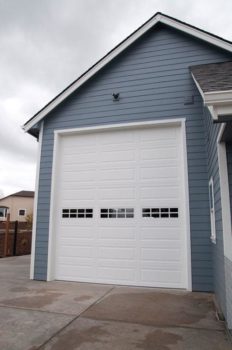 Can I see a preview of how my house will look after it's painted?
Yes! By request, our design consultants can use software that allows you to see what paint colors look like after they've been applied.
We've heard the stories of shades turning out much darker or much lighter than they looked on the swatch. So, it's always a good idea to get a preview of what your house will look like with different trim and siding colors.
We also offer expert color matching services. So if you have a color in mind, a Star Painting consultant can help you match it. Stop by and browse samples, inspiration photos, and more at our showroom, The Tile Gallery.
---
Residential painting for a variety of surfaces
Home painting services include:
Exterior trim, soffits, siding
House Painting for Single and Multi-Family Homes
Pergolas
Fences
Decks
Doors, trim, handrails, kickplates, ceiling pipes
Millwork
Preparation – Scrape, Sand, Patch, Caulk, and Prime
Cabinetry
Color Consultation
High-Pressure Washing
Wallpaper Removal
Drywall Repair and Texturing
---
What Exterior Paints Do We Use?
Star Painting works with a variety of exterior paints, varnishes, enamels, and stains from Rodda Paint and Sherwin-Williams.
Acrylic enamels are glossier and harder after they dry, making them better for exterior surfaces. Enamel paint can be oil-based, water-based, or latex-based. These products are designed to adhere regardless of substrate or application issue and range from:
Semi-gloss wood and trim enamels
Low-gloss enamels
Alkyd enamels
Enamels with abrasion and water resistance
Sag resistant enamels
Uniform finish acrylic Paints
Satin and flat finish options

---

Learn How We Do House Painting Differently

Hiring a painting company to correct or change the color of your home is smart, but it requires trust. So, how do you know your painters will finish the job on time, stay on budget, and take care of your property and belongings while they work?

We've heard the stories of inexperienced painters leaving overspray on cars, neighbor's houses, and generally failing to respect their client's personal belongings. We've also walked into homes for consultations and noticed mismatched paint around ceiling light fixtures, unpainted areas beneath electrical panels and doorknobs, and indications of sloppy handiwork.

Our house painters believe that prep, methodology, and taking extra steps to cover the details are just as important as applying the correct colors to the correct surfaces.

So, how do we deliver above-average house painting services?:

Offer to move furniture and protect flooring and belongings with protective sheeting
Fix damaged drywall or plaster
Offer low or zero VOC paints to reduce fumes
Testing and safe removal of lead paint
Thoroughly clean, dry, and prime surfaces before final coating
Safely remove and replace fixtures in order to paint underneath them
Meet OSHA requirements for safe house paint application
Sanding, painting, and staining services for cabinetry
Color correction services
We leave any leftover paint in case you need it for future touch-ups
Clear communication regarding scheduling and estimated completion times

---

Types of Paint we offer:

Latex
Sherwin-Williams and Rodda

---

We Have a Showroom! Stop by for House Paint Inspiration.

One of the many advantages to choosing Star Painting for your next house painting project is that our services are offered under one roof.

No need to drive all over town to pick up supplies at paint stores, hardware stores, and design centers.

Our showroom, The Tile Gallery, allows you to speak with design consultants, shop paint swatches, and see our previous work for inspiration.

---

We know color. Let's talk about what we can bring to your next house painting project!

---

Star Painting LLC also offers House Painter services in:

Keizer, OR and Salem, OR