A Painter for Every Project: Houses, Apartments, Facilities, Interiors, and Exteriors
As a division of award-winning general contractor Star Builders, Star Painting LLC is committed to excellence. From inspecting and preparing surfaces to applying the final coat, we make sure every painted surface gets the right amount of attention.
Our reputation is evident not only in our methodology but our commitment to customer care and smart project management.
No job is too big or too small for our professional house painters in Dallas, Oregon.
Our crew is comprised of Star Painting employees, not contractors. And they know that there's more to paint than just pretty colors.
We're here to help you through the process and make sure you're happy with the experience and the results.
---
By sharing our process, ideas, scheduling, and budget projections with our clients, we improve the client-contractor relationship.
---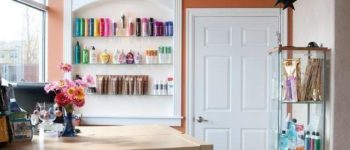 Does Star Painting do surface prep or apply specialty coatings?
Our experienced painters assess surface conditions before getting to work. We look for evidence of mildew, damage, or buildup and thoroughly clean, sand, repair, and prime any areas that need attention.
Star Painting's methods are safe and sustainable so you get the most out of your investment.
---
Careful Consideration for Indoor Painting Projects
Painting occupied indoor spaces can be tricky. That's why our painters manage each project with sensitivity for the tenants as well as their neighbors. We minimize disruption by working with your schedule and being available evening hours if needed.
Our team is fully staffed, which means we are able to complete even large-scale projects efficiently.
We also offer low VOC paints and coatings to minimize fumes in the home or in building complex hallways and common areas.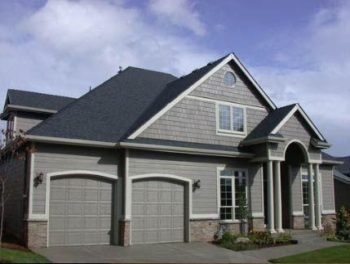 ---
Our house painting services are are
OSHA-approved
and performed by certified painters who work exclusively for Star Painting. With us, homeowners can expect not only quality but consistency.
---
Custom Interior and Exterior Paint
We want our clients to make informed decisions about their paint. We'll consult with you beforehand to iron out the details regarding color matching, formula types, pricing, and your preferred timeline.
---
What commercial paintng services do we offer in Dallas, Oregon?
Retail
Hospitality
Senior Living Homes
Apartment Homes
Tenant Improvement Projects
Unit Refreshes
New Construction
Specialty Accent Colors
Custom Paint Schemes
Dry Rot Repair
Siding and Soffit Replacement
Lead Paint Removal
---
What residential painting services do we offer in Dallas, Oregon?
Drywall Repair and Touch-ups
Dry Rot Repair
Siding and Soffit Replacement
Lead Paint Removal
Wallpaper Removal
Consultation and Design Services by Request
Oil, Acrylic, and Latex Paint Options
Overspray Protection
Cabinetry
Sherwin-Williams and Rodda Paint
---
Do our painters do more than paint?
Optional Color Consultation and Design Services
Color Matching
Cabinet Sanding and Staining
Paint Removal
Wallpaper Removal
Drywall Repair
Texturing
Faux-Finish
Doors, Trim, Stairways
---
What do our exterior paint services inlude?
Paint for Remodels
Power Washing
Scraping and Sanding
Surface Repair
Surface Preparation
Primer, Paint, and Final Coat
Siding and Soffits
Decks and Balconies
Staining and Sealing
Stucco, Metal, Hardy Plank
---
House painting shouldn't be a pain. Contact our professional painters in Dallas, Oregon.
Our 3,000 square foot showroom near Dallas, Oregon features hundreds of samples, inspiration photos, and knowledgeable paint and color consultants who help you get the best paint work possible. Stop by! We look forward to helping you transform your home or workspace.
---