Exterior Painting Pros for Dallas, OR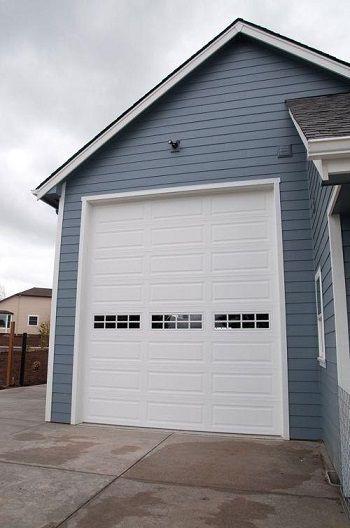 If an exterior of a home or commercial building says a lot about the owner, then having an amazing, professionally painted exterior means you've put your best foot forward. At Star Painting, our expert painters are not only well versed in exterior painting of homes throughout Dallas, Oregon, but they have the experience and qualifications necessary to do an outstanding job. Plus, they're part of a company that has won dozens of awards, including back-to-back Best of the Mid-Valley since 2015. As part of Star Builders LLC, we understand the full process of beautifying your home or business exterior and how painting fits into the big picture of your home or business vision. We'll help you bring those dreams to life with our years of customer service experience and painting know-how.
When it comes to exterior painting, it's best to entrust the job with the right exterior painters in Dallas, OR. Rather than embarking on a time-consuming and expensive do-it-yourself project, call one of our pros at Star Painting. We not only guarantee satisfaction with your exterior or interior; we guarantee our work will be seamless, precise, clean, and enduring.
The Value of Great Exterior Painting is Clear
Our pros at Star Painting don't believe in cutting corners. Not only do we have a full appreciation for the construction trade, but we also appreciate your business enough to take pride in every size of exterior painting job, big or small. Our years of experience ensure that we source the best painting materials for any exterior project, and we'll find them at the best possible price as well. We conduct our painting jobs with clean and even precision that's specifically catered to your particular project's needs.
Our experienced painters assess surface conditions before starting any painting projects. We look for evidence of damage and thoroughly clean, sand, repair, and prime any areas that need preliminary attention.
---
The Quality of Services You Can Expect with Our Exterior Painting Pros
Star Painting goes above and beyond what the typical services professional painters provide. Here's a look at what you can expect from Star Painting:

Exterior paints approved by OSHA
Strict adherence to Oregon safety requirements
Thorough protection of landscaping features, adjacent buildings, etc.
Sanding, scraping, and removing old paint
Showroom, design photos, and color swatches for inspiration
Optional design services
Sherwin-Wiliams and Rodda exterior paints
A fully-staffed crew for deadline-oriented and streamlined work
Commercial or residential construction, additions, and remodels
Repairing damaged siding
Paint for any siding surface, including stucco, traditional Hardy plank, wood, or metal
Stain and seal decks
High-quality and detailed exterior and interior painting, guaranteed
Contact Us Today For Your Next Exterior Paint Project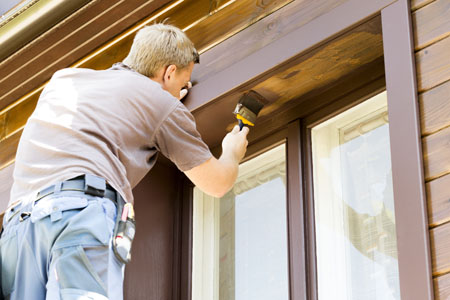 Nothing can be more unsightly for a home than peeling, chipped, or faded paint on the side of a home. The revamp your house's curb appeal, a fresh coat of paint will do wonders for you, your house, and the neighborhood. Star Painting values perfect technique, precision painting, and customer care above all else. We know that every detail down to the trim matters.
Call our office today to schedule a free consultation. Our showroom and designers will be happy to make the vision you have for your home come to life with at the stroke of a brush.