Keizer, Oregon's Exterior Painting Experts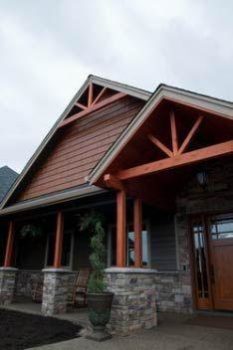 At Star Painting, our dedicated exterior painters put heart into every project we touch, no matter how big or small. As a division of Star Builders LLC, Star Painting LLC has an award-winning reputation to uphold. That's why we work hard to continue to deliver exterior and interior painting services that go above and beyond.
From brand new construction to repainting the exteriors of older homes, our teams handle every project like it's our only project, focusing on the particular details of the job directly in front of us. This means giving our full attention to each client's personalized needs.
---
We believe:
When it comes to outdoor painting, we use detailed and precise methods to ensure our customers' satisfaction.
Details matter. From the very first conversation to the final walk-through.
Our process is efficient, and we're transparent about the materials and techniques that go into it.
---
We Understand Deadlines and Budget as Much as We Understand Paint
It's not just about changing the color of a house; as part of a full scale construction group, we understand how painting plays a key part in any home renovation project. Our broad perspective stays clearly in focus from beginning to end. That means getting the details right from the beginning, adhering to strict schedules, and double-checking our work before leaving at the end of the day. Just as the paint colors need to be just right, so do our processes.
We partner with you if you need perfectly-matched tones, specific paint formulas, accents, or help finding areas that need sanding or repair work beforehand. We know the ins and outs of all painting products, and we'll not only source the highest quality materials for your home, we'll help you find them at the best prices possibles. The outside of a house is something homeowners rarely remodel or paint more than once in the lifetime. It's our job to make that 'once in a lifetime' project experience is a positive one.
---
How Do You Visualize Your Newly Painted Exterior?
Our showroom, The Tile Gallery, allows our clients to browse paint samples and inspiration pictures, helping them visualize the final product. Design services including a 3-D rendering of your home are available as well.
No matter what stage your in, we're happy to help you start from scratch or even take designs, drawings, or samples to pick up where your designer may have left off.
---
Preparation is essential to avoiding additional costs and lost time. Star Painting helps you plan and prepare to ensure the project goes as smoothly as possible.
---
Our exterior painting services include:
OSHA-approved exterior paints
Professional painters who follow all Oregon safety requirements
Thorough sanding and scraping of old paint
Lead-based paint certified for homes built before 1979
Optional design services and color assistants
Showroom with paint kiosk featuring swatches and inspiration photos
Thorough protection of landscaping features, adjacent buildings, etc.
Evening hours as job/timeline requires
Sherwin-Williams and Rodda exterior paints
A fully-staffed crew for streamlined service
Painting for new construction, remodels, additions, residential, and commercial
Siding repair if needed
Paint for stucco, metal, traditional Hardy plank
Decks, staining, sealing
Guaranteed high-quality, detailed exterior painting
---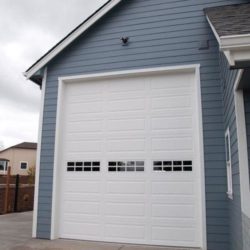 Be happy with the results and the experience of your next exterior painting project.
Call Star Painting in Keizer, Oregon.
---