There is a vast difference between commercial painting and residential painting. A painting contractor can help you figure out which is best for you. There are some important questions that everyone should ask when choosing a painting contractor:
What material is being used for the painting?
As we have mentioned, there are two kinds of contractors; residential and commercial. The difference is quite evident. Commercial contractors only paint businesses or other commercial space. Residential contractors paint people's homes. The difference really lies with how well a painter knows how to work with different types of materials. Homes are mostly made of wood while commercial contractors have experience with several different kinds of materials such as concrete, metal, and stucco.
The size of the project
Generally, commercial painting takes longer than residential painting because there is usually more space that has to be covered. Therefore, there are a lot of people employed for the task in commercial projects. They are all equipped with the essential tools needed for the process. Moreover, they will have the staff that is experienced in commercial painting, planning and organization of the project. These kinds of assignments require knowledgeable staff and people that are dedicated to the work.
Defining the Timeline
Commercial painting is a large investment for a business and they need it to be done according to their schedule. In this aspect as well, there is a lot of difference between residential and commercial contractors. A residential painting team usually works during the day and business week. This is not the always the case with commercial painters. The painting contractor will try his best to coordinate with the business to find the best time to perform their service. Plus, they come prepared to work at a rapid pace, even at nights and on the weekends.
Supplies required to finish the work
It is important to understand the tools and materials the contractor plans to use to finish the project. The only person to answer this correctly is a painting contractor. Most business buildings experience heavy traffic, and they require more durable paints than residential contractor will use. The contractor will show you the paints that can endure wear and tear the best.
Any other services that are probably needed?
There are various other services that a commercial contractor provides such as epoxy flooring or coating powder washing, sandblasting, etc. If you need extra services then you can always get the work done from one company rather than looking for another for the same job.
Latest Trends in Commercial Painting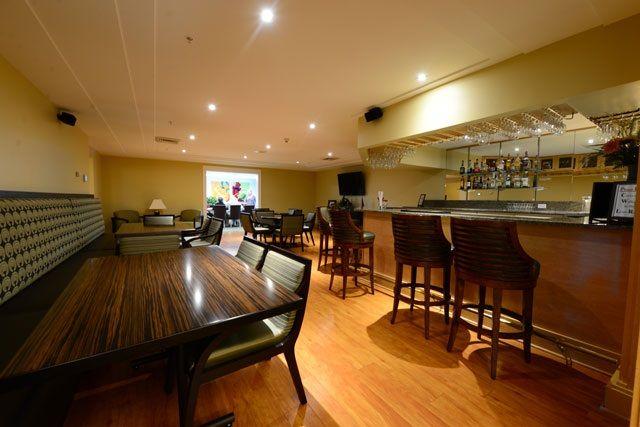 There are a lot of unique trends surfacing for commercial painting. The purpose of these services is to keep the environment of the company pleasant and positive as well as providing a protective layer on the walls to prevent corrosion and chemical erosion.
While most commercial painting jobs are fairly straightforward, you can add one of these elements to any project. Here are some essential ideas to enhance the workplace environment.
• Using Warm and Neutral Colours: These are usually classic colors that never go out of style. They are also pleasing to the eyes and make the workplace look more inviting.
• Rich & Artistic Hues: The usage of bold colors is completely dependent on the boldness of the business itself. A fashion or interior design company may want to be more artistic in their color selection.
• Eco-friendly: People with allergies, as well as the environment can really benefit from using eco-friendly paints. There are many great options available. Ask for a recommendation from the contractor.